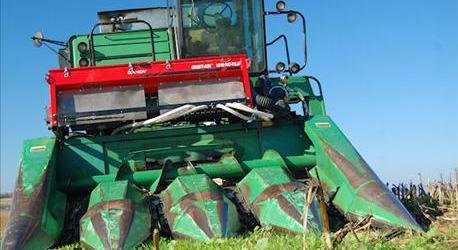 Weed & pestes control
Cover crops may be a biological 'bug' killer
While scouting corn fields in southeastern Indiana during the last three years, I've noticed fewer disease lesions of northern corn leaf blight and gray leaf spot in fields following cover crops. That could prove to be a major, underemphasized benefit. Disease lesions were more prevalent even on fields where corn was grown two years ago in a corn-soybean rotation when no cover crop was used.
I scouted corn fields with NCLB and GLS where cover crops weren't used. Less than 20 miles away, I had a hard time finding disease lesions on hybrids with exactly the same genetics – where cover crops were used.These fungal disease spores remain viable for years. Cover crop residue seems to cover up spores and prevent them from splashing on plants. As Marshall Alford, one of my customers, likes to say, "Don't try to fool Mother Nature; work with it and you'll be rewarded. "Still more cover crop benefits

Here's a quick list of those benefits:
Recent farmer surveys indicate a 9.6% increase in corn yields and 11.6% increase in soybean yields with cover crops.
They help reduce erosion and improve organic matter content.
TWO-IN-ONE TOOL: Seeding cover crops while harvesting or during tillage or manure/fertilizer application are an easy way to give cover crops a quick start.
Cover crops keep nitrogen, phosphate, potash and other nutrients from leaching or floating away.
Those nutrients stay in upper soil layer and more available to the following crop.
The amount of fertilizer needed is reduced through cover crops.
Cover crops improve root-mass and can build the carbon/nitrogen ratio. That root-mass becomes important in droughty conditions.
Weed pressure is reduced following cover crops, and that improves crop yields.
Depending on the cover crop used, they can break down hard pans and compacted layers. Daikon radishes grow roots almost one-inch thick and more than a foot long to penetrate compacted layers.
One big benefit is the increase in populations of earthworms and night crawlers. Some estimates indicate that populations may increase 15 to 32 times following cover crops.
Cover crops help increase organic matter content and improve cation exchange capacity. High organic matter helps improve water retention and increased yields.
Improved soil tilth leads to healthier soils and fewer soil insects that can harm crops
There's a lot of northern corn leaf blight and gray leaf spot this year. I'm sure farmers who used cover crops will have fewer disease lesions. Now's the time to plan for the future and plant those cover crops!  
Source: Sustainable Agriculture Cover Crops May Biological Bug Killer. FarmProgress.com [online]. [cit. 2017-02-21]. Available at: http://farmprogress.com/story-sustainable-agriculture-cover-crops-may-biological-bug-killer-162-131134 Note: our own translation